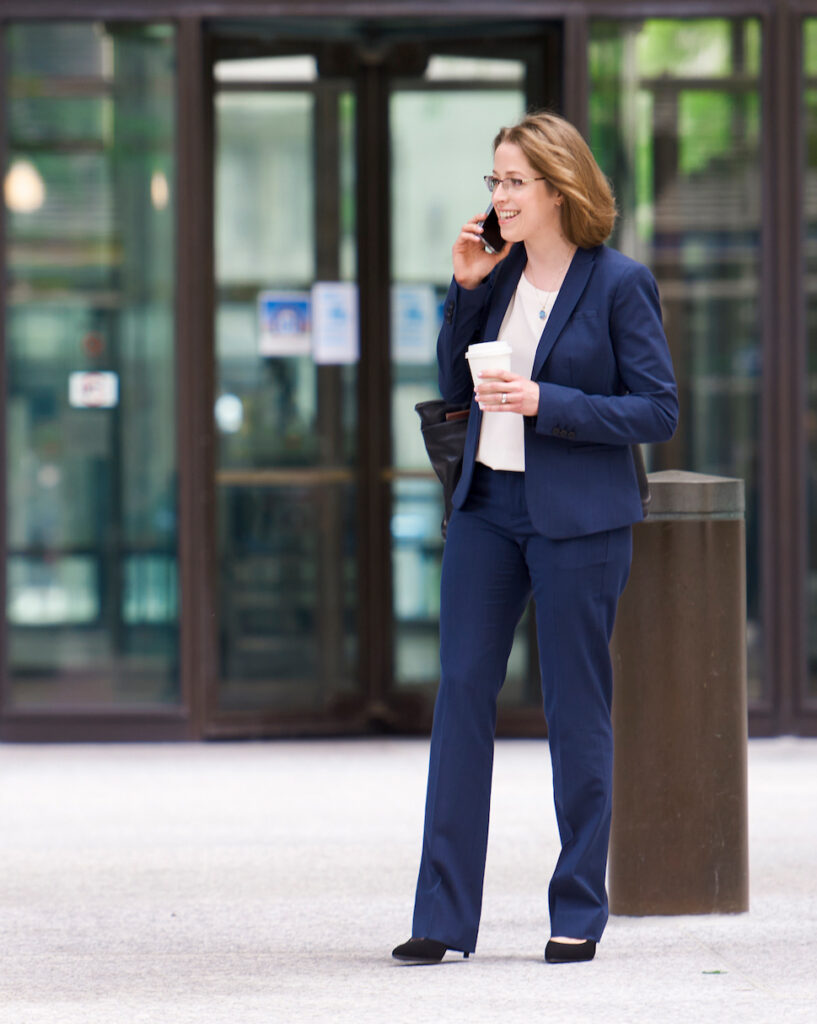 Attorney Lindsey Seeskin founded Seeskin Law LLC to establish a values-driven personal injury and wrongful death law firm in Chicago.
The values on which the firm is built are twofold.
What you have been through matters.
How is Seeskin Law LLC Different?
In a few very significant ways…
Personal injury firms tend to fall into one of two camps: firms that care most about case size and only take on huge cases, and firms that care most about volume and take on as many cases as they can even if they do not have the capacity to serve their clients.
Seeskin Law LLC is not like most firms. To Lindsey Seeskin, what matters most is hard work and equity. Choosing the path that serves each client best, no matter the case size or the time it takes to resolve, allows Lindsey to offer every client a positive experience and a fair shot at a great outcome.
A great outcome is about more than money. Money alone cannot make a broken human being whole. But when kindness, respect, an absence of judgment, and empathy inform every decision made on a client's behalf, people can be made whole.
There's only one attorney at Seeskin Law LLC – Lindsey Seeskin. That's who you get. Not an attorney whose name you don't recognize.
Honesty and transparency are essential to a respectful relationship. Lindsey believes in providing clients with sound legal advice in addition to all the facts they need to make smart, informed decisions in their cases.
When you call Seeskin Law LLC about your case, you will be better off than you were before the call.
I love when my clients reach out and ask questions because It means they're participating in their future! That's important to me.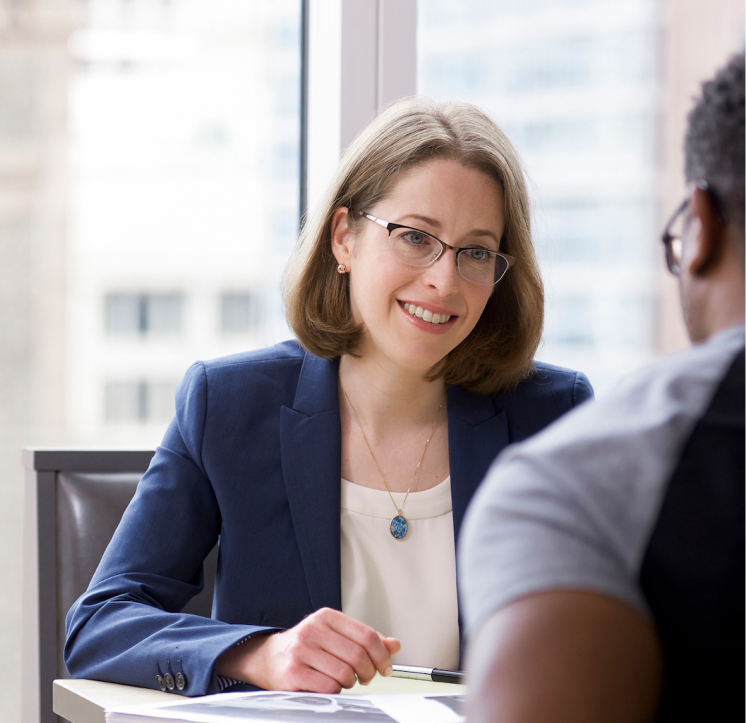 JD, Chicago-Kent College of Law
BA in Political Science, University of Illinois at Urbana/Champaign

Dean's List
Cum Laude Latin Honors
State of Illinois
Northern District of Illinois Trial Bar
Professional Affiliations
Illinois Trial Lawyers Association
Chicago Bar Association
Illinois State Bar Association
The Decalogue Society of Lawyers
Super Lawyers Illinois Rising Stars
2018 – 2021
Lindsey Seeskin is a personal injury and wrongful death attorney whose personal values of integrity, universal respect and compassion inform every professional decision she makes for her clients and her practice.
The same values are evident in her approach to litigation. Lindsey believes that building airtight cases around an exhaustive list of proven facts not only speaks louder and more clearly than theatrics, it also demonstrates respect for everyone involved.
When not in court fighting for the rights of those harmed by the negligence of others, Lindsey serves as an officer on the Board of Trustees for Anshe Emet Synagogue and the Board of Directors for The United Synagogue of Conservative Judaism. She lives in the Lakeview neighborhood of Chicago with her husband, son and daughter.
"Justice, justice shall you pursue." (Deuteronomy 16:20)
What do Lindsey's clients and other lawyers say about her?
Why Other Attorneys Refer Clients to Seeskin Law LLC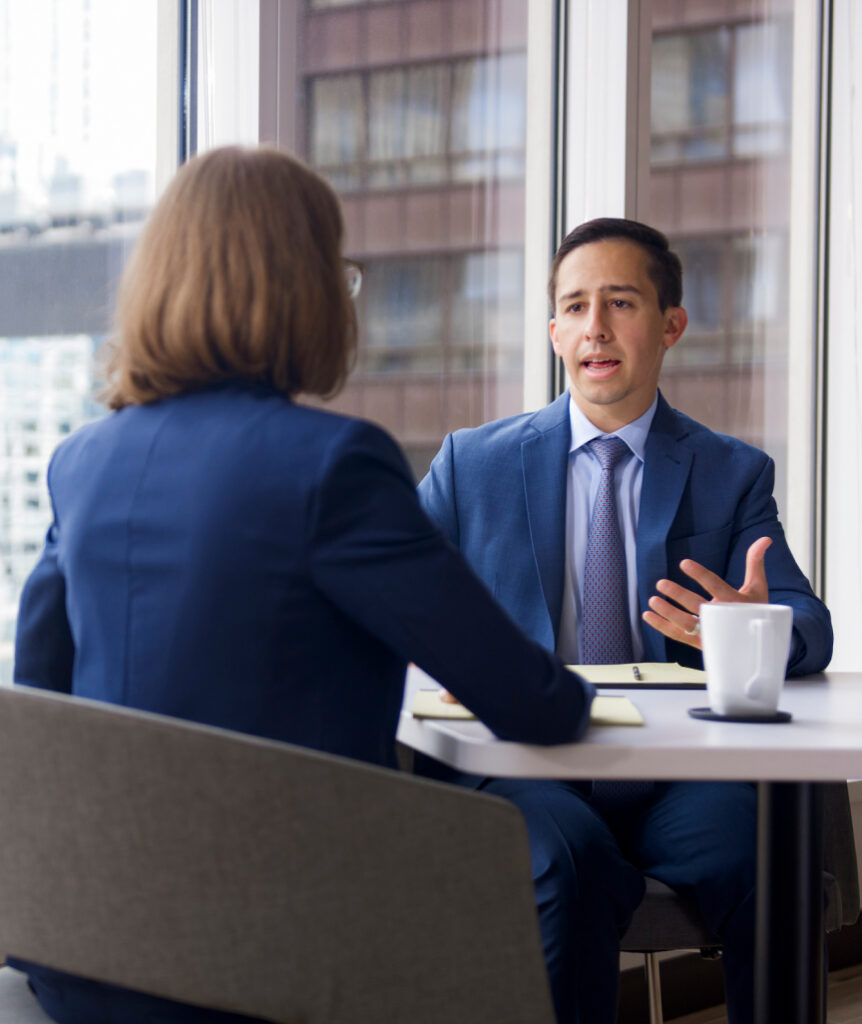 "Clients know when you believe them and believe their problems and genuinely care about them, and I don't know many people who do that better than Lindsey. I don't know anyone with more of a personal connection with her clients.
She has tremendous empathy, in ways that I rarely see in her field. These are all people with human problems that she will do her best to serve. To her, it's not just an insurance company doing business as usual on the other side, it's: You are hurting my client, you're hurting their life, and that means you're hurting me. And you're going to hear from me.
There is often a volume aspect to personal injury law. You may talk to support staff, but you'll almost never talk to your lawyer. That's not Lindsey. And the size of the case is irrelevant to her. She will give every client and every case 100%.
She's a great lawyer. She knows the law and court procedure as well as any PI lawyer. She's happy to take a case to trial and she's a stone faced killer when she has to be. She doesn't need to thump her chest or act tough, she's going to let her work do the talking.
I trust Lindsey to the utmost. I've sent clients to her and I would send family to her without thinking twice. I have no concern she'll give them less than 5 star care."
– Max Barack, Attorney
If you or someone you love has been hurt in an accident or by a medical professional or nursing home employee Lindsey can help.